Opti Brain's Muse 2 headset subscriptions work best when paired with a Muse 2 headset. Muse 2 is an innovative meditation device that uses science to track your meditation patterns and give you feedback on what you have accomplished as well as areas of improvement.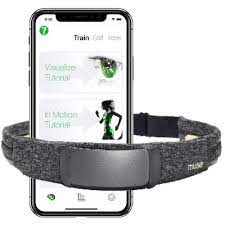 The Muse 2 Brain Sensing Headband works by giving you real-time feedback based on your mental state. The nature sounds that are piped into your ears increase in intensity when your brain activity becomes frenetic, guiding your attention back toward meditation and reminding you to take calming breaths. The Muse 2 monitors your focus by tracking a few different factors:
EEG brainwaves
Heart rate
Breath
Posture
Thanks to all of these factors, the Muse 2 meditation headband helps you get a complete picture of your meditation state and optimize your focus.
The Muse 2 Brain Sensing Headband and Opti Brain
To get the most out of your Muse 2 headband, pair it with Opti Brain for real-time insights. The way our application works is by showing you video footage of your brain activity as you meditate. The Muse 2 headset collects brain data and sends it to our application, which visualizes your brain activity with colored animations that track data by the second.
Such optimized data helps with:

Improved focus
Better sports performance
Preparation for performances
All the data collected by your Muse 2 headset and Opti Brain is stored in a file for you, so you can look it over later.
Opti Brain and Muse 2 work together to help you get the most out of your brain.