An Opti Brain Software Subscription comes with access to four apps available on iOS devices: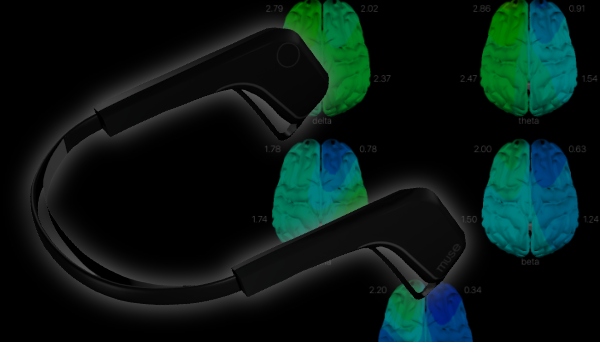 Use the Muse Headset to Collect Brain Data in Opti Brain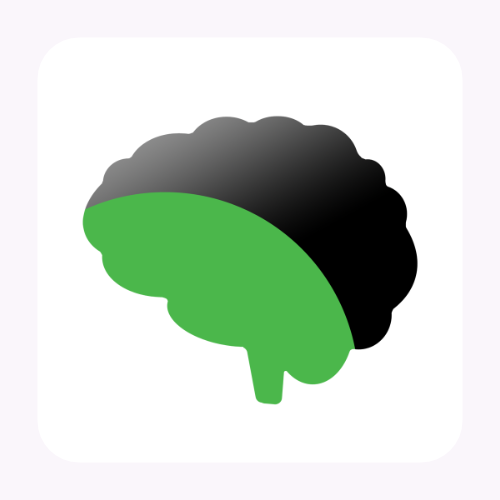 Create and compare maps of your brain activity, complete with interpretations and explanations!
Opti Brain allows you to record your brain's electrical activity with an external device worn on your head. Opti Brain shows your brain maps live while you are collecting data from the brain sensing device. Then save your data collection so you can view brain maps and movies at a later date.
Learn More About Opti Brain Here!

Practice Neurofeedback Performance Training in Opti Train, Opti Calm and Opti Confidence
Neurofeedback is brain training. It works by first detecting your brain activity with a brain sensing device such as the Muse Headset. Then the program will compute your brain activity and then give you feedback. In Opti Opti Train, Calm and Confidence feedback is returned in the form of volume changes in music and various changing visual animations and videos.
Train, Calm and Confidence give you second by second feedback to improve your patterns. Your objective is simple, get the music low, and keep the video running. You can use this app in a variety of ways from meditation, to performance preparation, to live improvement during a performance. It also includes step by step direction for specific sports.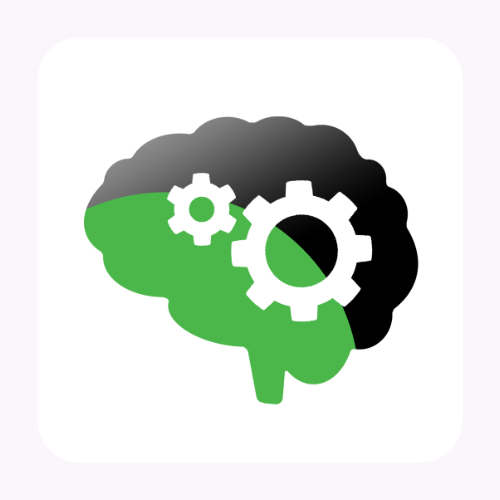 Opti Train is a unique, customized app that teaches you to balance your brain. It doesn't matter if your activity is high or low, only that it is balanced for BEST performance.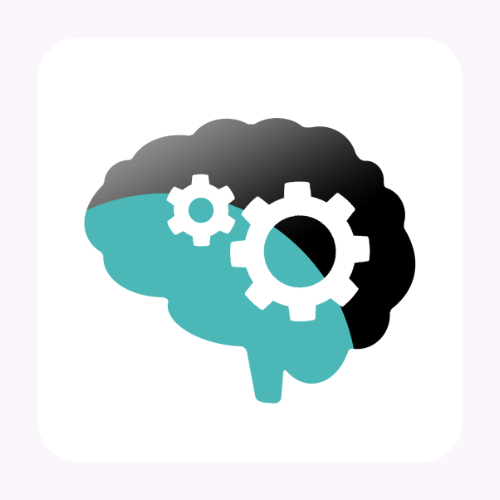 Opti Calm teaches you to be efficient (lower activity) or quiet in your brain. Best performers tend to be more efficient than new performers and this often feels "Calm."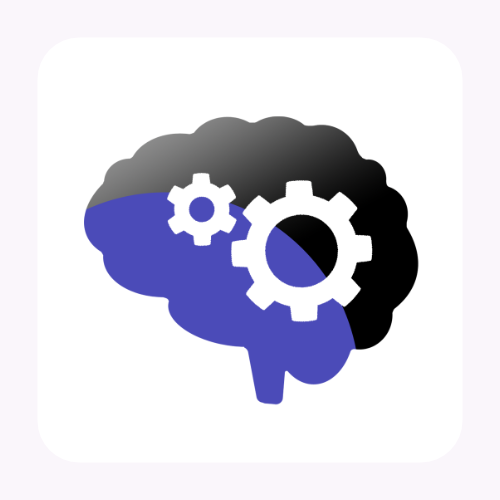 Opti Confidence is a combination of Opti Train and Opti Calm algorithms. You learn to both balance your brain and create efficient brain activity. This often feels "Confident."
Learn More About Training Here!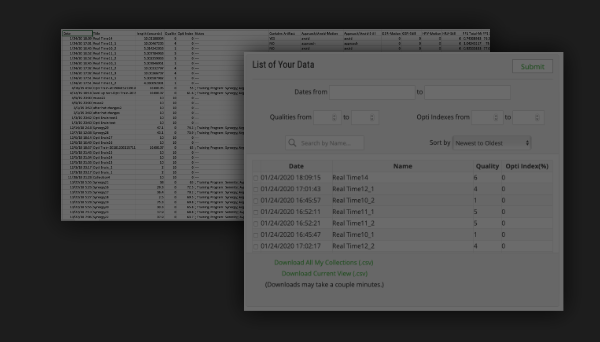 Download Data with the Opti Data Portal
In addition, access to your Opti Data Portal is available to download your brain data in spreadsheet form. Sign in at www.myoptibrain.com with the username and password you created when you signed up and select Opti Data Portal under My Account.
You will be able to download any collections you have saved in Opti Brain and any trainings you have saved from Opti Train, Calm or Confidence. Each file downloaded has a wealth of information that is automatically calculated for your use!
The csv file downloaded to your computer will be titled "report.csv." There are over 60 columns of data available for you to use in calculations, correlations and statistics.
Learn More About the Opti Data Portal Here!